News
CARS Visiting Fellow
We have a pleasure to inform that Dr Alexandr Svetlicinii, University of Macau (China) has been awarded a scholarship by the Polish National Agency for Academic Exchange to visit the University of Warsaw, Faculty of Management and to research on SOEs related aspects of competition law. See https://www.uw.edu.pl/stypendia-nawa-dziewiecioro-zagranicznych-naukowcow-przyjedzie-na-uw/ Please feel free to contact us to learn about research visit opportunities at the Centre for Antitrust and Regulatory Studies.
OPUS research project on B2B data sharing - roundtable
On 19 October 2020, CARS hosted a roundtable to discuss the results of the first year of the research project on "Business to Business Data Sharing in the EU Digital Market" (Opus 2018/31/B/HS5/01192). After a presentation of the results by the research team, the external experts Wojciech Biernacki, Maciej Janik and Iga Małobęcka-Szwast provided valuable comments for the development of the project. Monika Wozniak and Janek Duthel also participated in the meeting. 
Jean Monnet Network Webinar Series
Please join the webinar series on EU competition law. We will discuss transanational enforcement (9 Oct), ECN+ (22 Oct), and enforcement by courts (9 Nov). The webinars are organized in frame of the Jean Monnet Network on Enforcement of EU Law (EULEN). Centre for Antitrust and Regulatory Studies of University of Warsaw (CARS) together with Bocconi University are responsible for competition law part of the project. See the program.
ASCOLA Conference 2020
Maciej Bernatt and Laura Zoboli took part to the 15th annual conference of the Academic Society for Competition Law (ASCOLA). In particular, Maciej Bernatt presented his research on the "Impact of populist governments on institutions in competition law" while Laura Zoboli shared her research on "Data Sharing and Voluntary Licensing Models - from FRAND Towards FRAND-S" and "Regulation, Competition law and Experimentalism: The Case of FinTech Sandboxes". The program of the conference is available on the ASCOLA website.
Ascola Central Europe Chapter Webinars on "Competition Law Enforcement and Covid-19"
The Ascola Central Europe Chapter (coordinated by Maciej Bernatt) together with CARS organised a series of webinars to discuss with expert practitioners and NCA representatives the latest developments in competition law in Central Europe and the upcoming challenges to an effective protection of competition in the region after the Covid-19 economic crisis. See the program.
EULEN Opening Conference for policy makers and academics
The Opening Conference of the Jean Monnet Network on enforcement of EU law (EULEN) for Policy Makers and Academics was held in Brussels on February 19, 2020. Dr. Laura Zoboli for CARS was part of the roundtable aimed at discussing the role of Member States in the enforcement of EU law. More information is available on the EULEN website.
EULEN Opening Conference "EU law enforcement: past, present and future"
The conference "EU law enforcement: past, present and future" marked the official opening to the public of the Jean Monnet Network on EU law enforcement (EULEN) within which CARS is coordinator, together with Bocconi University, of the work package on the enforcement of competition law. In particular, Dr. Laura Zoboli presented comments on the enforcement of European competition law in a round table on law enforcement models and institutional innovations. More information is available on the EULEN website.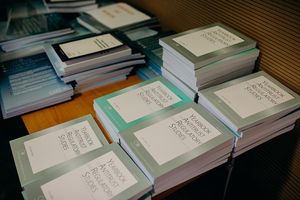 iKARs No. 7/2019 and 8/2019 are accessible
It is our pleasure to inform that in the first days of 2020 the last two volumes of iKAR have been published:
- No. 7/2019, edited by Dr. Angelina Stokłosa and Dr. Szymon Syp from the Warsaw School of Economics, related to law on bonds and its amendments, and
- No. 8/2019, edited by Prof. Dr. Edyta Rutkowska-Tomaszewska from University of Wrocław, related to legal and economic problems of consumer protection.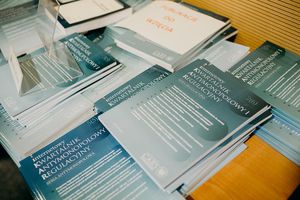 YARS, vol. 2019, 12(20) published
The second 2019 issue of Yearbook of Antitrust and Regulatory Studies (YARS) is now available on-line at www.yars.wz.uw.edu.pl. Authors analyse several aspects of ECN+ Directive in the context of the challenges faced in Hungary, Italy, Lithuania, Poland, Slovakia. The topics discussed include independence of competition authorities, due process, effectiveness of enforcement, leniency and collective action. Professors Grzegorz Materna and Anna Piszcz co-edited this issue.